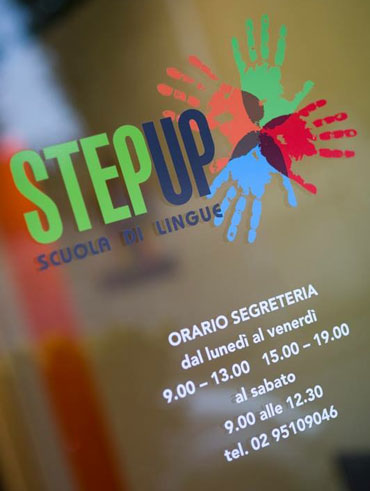 About our School
In September 2015 Gorgonzola's first language school, Step Up, opened its doors. Caroline Lawlor, a young wife and mother of Irish decent, along with her two dear friends decided to open a landmark that is professional, competent, and serious, but at the same time welcoming and familiar to everyone: young and old, individuals and companies, who have the desire and/or need to learn a foreign language.
We are specialized in language courses for individuals or companies, translations, and interpretations.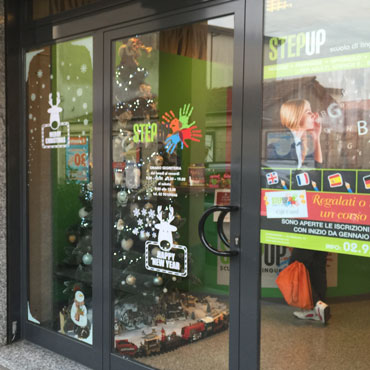 Method
Our courses teach foreign languages at 360° – we incorporate resources to reach out to every kind of learner to ensure that each student can master the language. At Step Up, we teach entirely in the target language – our goal is to get students to think in the language; we believe translating inhibits successful language learning.  Our courses are designed to break down barriers and to create confident, successful speakers.
Here at Step Up, we embrace the use of technology in the classroom.  All of our classrooms are equipped with interactive whiteboards and individual tablets are available for each student. All of the books we use in the school have an Online Resource Center that the students may access at any time.  We hope this use of technology will not only make learning fun, but will also make studying languages possible from just about anywhere: as long as you have a compatible electronic device, you can access course materials and additional language learning resources provided by Step Up.